Please note that all times below refer to British Summer Time (GMT+1)
08:30 – 10:00 hrs |
Concurrent Symposia S11-15

&

Educational Sessions E11-E12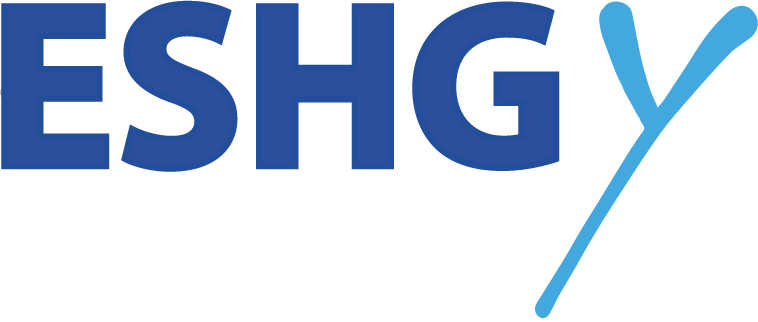 Room: Clyde Auditorium
Chairs: Kelly Ormond
E11.1 Sex, gender, and pedigrees in clinical genetics: What to record, how to record it, and why
Jehannine Austin;
Canada
E11.2 Gender Affirming Genetics Practices
Kimberly Zayhowski;
United States
Room: Hall 1
Chairs: Karin Writzl and Hülya Kayserili
E12.1 RASopathies: clinical manifestations and therapy
Martin Zenker;
Germany
E12.2 RASopathies: pathways, genes and mechanisms
Marco Tartaglia;
Italy
08:30 – 10:00 hrs |
Corporate Satellites
10:00 – 10:30 hrs | Coffee Break, Exhibition, Poster Viewing
10:30 – 12:00 hrs |
Concurrent Sessions C16-C23

from submitted abstracts
12:00 – 13:00 hrs | Lunch Break, Exhibition, Poster Viewing
12:15 – 13:15 hrs | ESHG General Assembly

| Room M1
12:00 – 13:00 hrs |
Corporate Satellites
13:00 – 14:00 hrs |
Poster Viewing with Authors – Group C

14:00 – 15:30 hrs |
Workshops W12-W18
14:00 – 15:30 hrs |

Get2Gether IVDR
Room: Boisdale
IVDR is a challenge for all of us, the greatest challenge is keeping "orphan" diagnostics available
Hosts: Els Dequeker, Milan Macek, Gunnar Douzgos Houge
This Get2gether session focuses on the in vitro diagnostic regulation, IVDR, which has been in force since May 2022. This regulation brings many changes, including many definitions, new routes for conformity assessment, new designations for notified bodies and, for the first time, new requirements for health institutions developing in-home IVD devices.  For different stakeholders, such as IVD manufacturers, IVD industry suppliers, and health institutions, there are still many obstacles to overcome and ambiguities to address.
This Get2gether is aimed at informing and explaining frequently asked questions within the genetic laboratories, what steps ESHG has taken in function of 'orphan' diagnostics, how a process to CE marking takes place, and how industry and genetic laboratories can work together.
The session will conclude with a general discussion with a panel of experts from different stakeholders based on pre-prepared and shared questions.
Attendees will learn about:
Requirements and implications of the IVD regulation
Understanding the implications for industry and health institutions
Opinions, tips and tricks from different stakeholders on to working on IVDR compliance
Format:
Get2gether session speakers will have 20 minutes each to discuss their topic. The last 30 min will be given to a panelists with different stakeholders, such as lab staff, clinicians, industry staff, notified bodies, competent authorities, …to ask their view, tips and tricks to work together to IVDR compliance. We also like to ask the opinion of the audience with asking poll-questions.
Programme:
Welcome
Speakers: (3×20 min including 3 questions of audience)
Insight into the main elements of IVDR and initiatives ESHG took to help genetic diagnostic laboratories (Els Dequeker, University of Leuven, Liaison for the ESHG in the Task Force of IVDR Biomed Alliance)
Process to CE-marking for a genetic test (Alex Laan, Head of the IVD Notified Body BSI The Netherlands)
Where can genetic diagnostic laboratories help industry and vice versa (Maurizio Suppo, Co-owner/VP QARAD)
Panel discussion
14:00 – 15:30 hrs |

Corporate Satellites



15:30 – 15:45 hrs | Fruit Break, Exhibition, Poster Viewing
15:45 – 16:45 hrs |
Poster Viewing with Authors – Group D

17:00 – 18:30 hrs | Concurrent Symposia S16-S20 &

Educational Session E13-E14
Room: Hall 2
Chairs: Alexander Hoischen
E13.1 Naked-mole rat and aging
Vera Gorbunova;
Untited States
E13.2 Evolution of somatic mutation rates
Alex Cagan;
Untited Kingdom
Room: M1
Chairs: Alexandre Reymond
E14.1 Enhancer-promoter interactions
Luca Giorgetti;
Switzerland
E14.2 Resolution of regulatory conflicts through genome 3D-restructuring
Michael Robson;
Germany
*An asterisk indicates that the presenter is an Early Career Award Candidate
Note that the programme is subject to change, and will be updated continuously up to the conference