Opening Networking Mixer – Civic Reception
Saturday, June 10, 2023, 20.00 – 21.30 hrs
Location: Glasgow Science Centre
IMPORTANT NOTE: Advance registration is mandatory. This event has limited attendance and admission is only possible if this has been indicated during registration. Please make sure that you have your badge with you for identification and access to the event.
Address: 50 Pacific Quay, Glasgow G51 1EA
Individual arrival, 4 minutes walking distance from the SEC
Network with your colleagues at this mixer on Saturday evening. Drinks and small snacks will be offered.
The Civic Reception courtesy of The Rt Hon The Lord Provost of Glasgow Councillor Jacqueline McLaren and Glasgow City Council is free of charge, however admission is only possible for in-person registered participants.
'Find your (genetic) match'
Have you ever thought about working at your dream university or laboratory? We at ESHG and ESHG-Y bring to you a first of its kind experience. The 'Find your (Genetic) Match' event is a wonderful opportunity for academic and company recruiters and young trainees. Enjoy a wonderful atmosphere at ESHG where you can find your potential job match or your next project collaborator.
Dress code: casual
'Find your (genetic) match' will take place for the first time in 2023 as being part of the Opening Networking Mixer on Saturday, June 10th, 2023 between 20:00 and 21:00 pm.
Location: Glasgow Science Center, Atrium
The European Genetics Conference acknowledges and is grateful for the support of the Lord Provost and the City Council of Glasgow: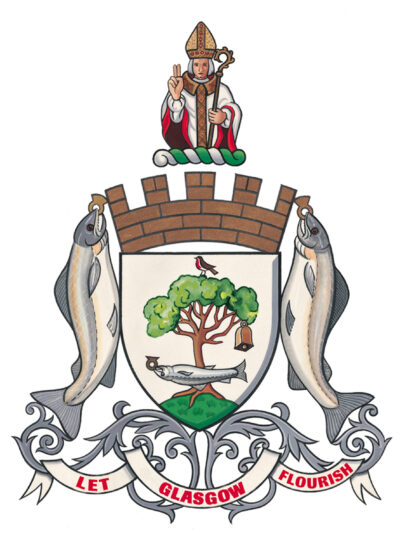 ESHG Networking Evening (at own expense)
Monday, June 12, 2023, 20.00 hrs – Location: SWG3
Address: 100 Eastvale Place, Glasgow, G3 8QG
Individual arrival, 15 minutes walking distance from the SEC – check here for directions
The networking evening is a great opportunity to meet with friends and colleagues from around the world in a relaxed atmosphere, enjoying the unmatched local charm of the host city! Those who have shared this evening with us in previous years know, one would not want to miss it.
Tickets need to be purchased separately during the registration process. Please note that the number of tickets is limited and will be sold on a first-come-first-serve basis.
Dress code: casual
Costs:
Regular ticket: EUR 70.-
Students/Postgraduate Trainees: EUR 50.-
Dinner & 3 drinks are included in the price.
No sponsoring is used to fund any part of the evening.